A pop culture hotel in the heart of the Vence hills
The CSP-France team would like to thank Thierry Naidu for placing his trust in us as, not only has he engaged us to manage the web presence of the Phoenix Hotel Collection Group. He has also awarded us the contract to provide IT solutions and online marketing for the Group's hotels.
We are satisfied with the collaboration with CSP France, they answer to all our expectations and needs.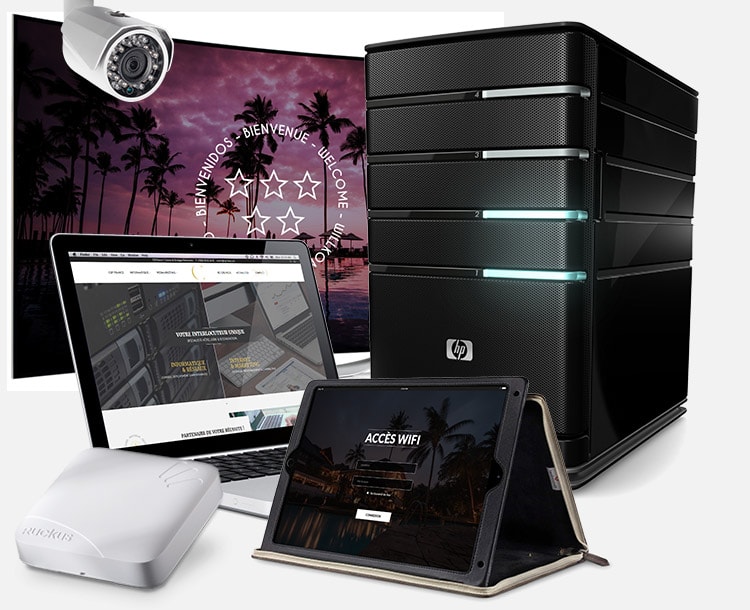 Realized services
CSP-France manages all the IT park of La Vague de Saint Paul. In this way, this luxury hotel does not worry about everyday computer hassles.
Realizations CSP-France for La Vague de Saint Paul :
IT outsourcing : setting up server and posts in 2015
Changing network printers in 2017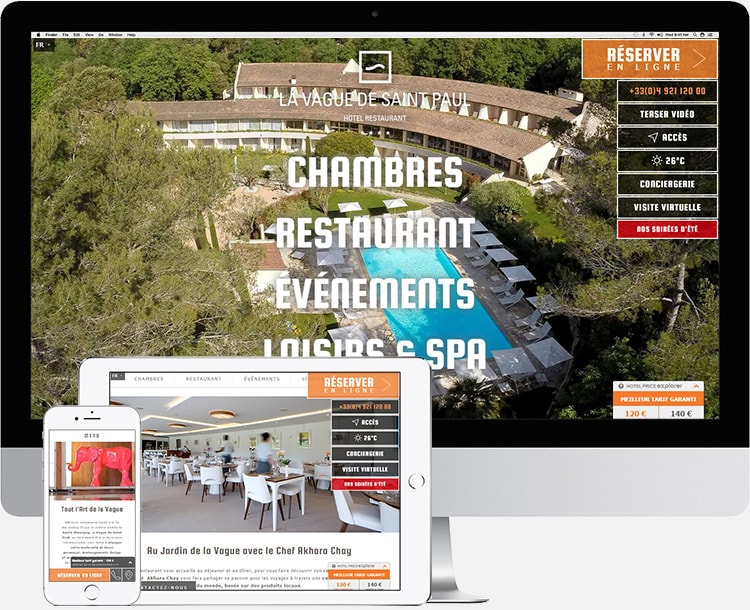 Realized services
Realizations CSP-France for La Vague de Saint Paul :
Refresh website of the hotel in 2016
Natural and commercial SEO actions since 2016
Content management and website's animation since 2016
4-star hotel "Vague de St Paul": the freshness of the Vence countryside
The 4-star "Vague de St Paul" is a luxury hotel in St Paul de Vence that opened in March 2013. The property offers fifty firmly contemporary rooms with a minimalist design, a gourmet bistro, a lounge bar and complete relaxation and leisure facilities :
Spa : Jacuzzi, Turkish bath/sauna, fitness room and massage booth
Heated outdoor pool
Tennis court and bowls court
If you'd like to organise a business event, the luxurious Saint Paul hotel in Vence can supply both an auditorium and three further meeting rooms.
The building, which dates from the 1970s, was designed by André Minangoy and has hosted conferences and private meetings for many years. Following a renovation that lasted for over a year, orchestrated by the Swiss architect, Maurus Frei, La Vague de Saint Paul opened its doors to the public on 1 March 2013. Located in the hilly Vence region, the Vague de Saint Paul now welcomes its guests with a contemporary, designer setting that's filled with warmth.
Discover the website realized and optimized by CSP-France : www.vaguesaintpaul.com.
Websites - La Vague de Saint Paul 4*