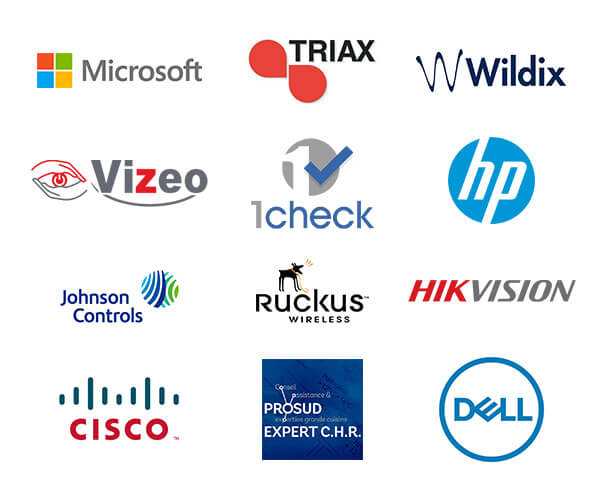 Our partners
Our main objective is to answer to our client's needs, to  do so, we are working with good quality partners.
CSP France is therefore certified in the deployment and support of the solutions proposed, and we adapt our solutions to each customers request.
Ruckus, HP, Cisco, Microsoft, Linux, 1Check, Dell, Axis, HK Vision, Vizeo, Google Adwords, Analytics, Syndicats Hoteliers de Nice.
Our other services include