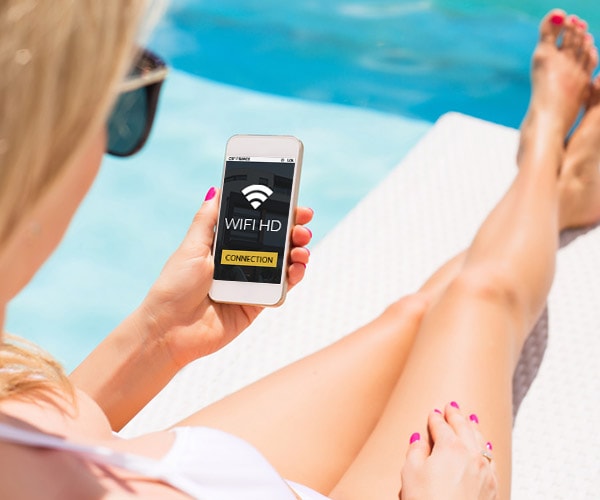 Hotel wifi solutions
WIFI access has become an essential facility that all hotels must offer their guests, with ever-increasing demands for performance and bandwidth.
CSP-France offers a range of studies to understand your needs and technical restrictions to offer you the best WIFI solution on the market, with the results backed by our warranty commitment.
Find out more about our guest WIFI authentication solution.
To comply with applicable legislation, as well as meeting your hotel's needs and those of your guests, we have developed a simple, effective connection interface that is compatible with all types of PCs, Macs, iPhones, tablets and Android devices.
CSP-France is your professional point of contact for a high-performance Wi-Fi installation in your hotel.
Our other services include