Association Skal Internationnal
Since November 2019, CSP France has been part of the SKAL International Côte d'Azur managed by Nicolle Martin.  Skal is a non-profit association dedicated to tourism and travel.
CSP France being present at the Skal Côte d'Azur office, is in charge of all the webmarketing and communication part.
Nicolle Martin entrusted CSP France with the redesign of the association's website in order to make it younger and more dynamic.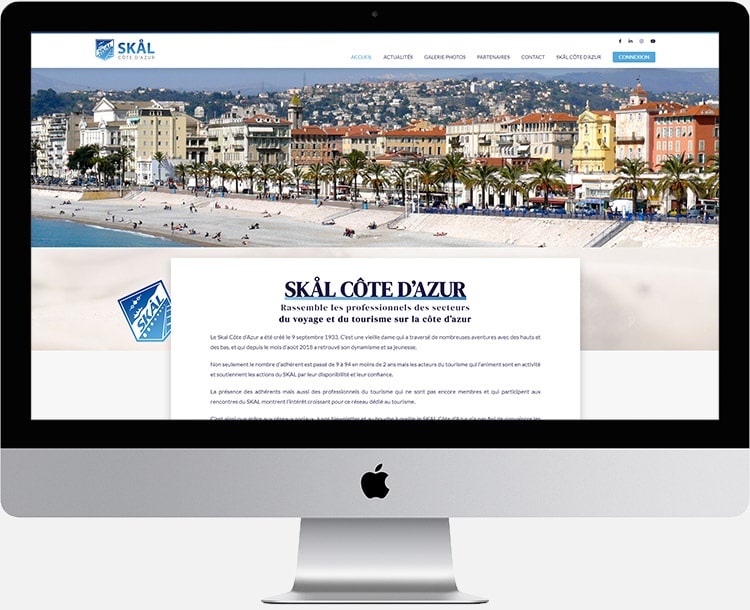 Realized services
CSP France and Le Skal Côte d'Azur have created a trusted partnership:
Redesign of the association's website in 2020
Management of communication and social networks for the club at regional and international level
Tourism professionals organization
SKAL International is the leading organization of tourism professionals since 1934 which promotes tourism and friendship around the world. 
The SKAL Côte d´Azur association now has almost 100 members and together with its collaborators, it promotes tourism on a national and global scale.
This non-profit organization is intended to « do business with friends » but also to share advice.
Websites - Skal International Côte d'Azur