Consultancy and coaching for the catering industry
On the basis of a trusted partnership, Aude de Coriolis has entrusted CSP France with the redesign of her Internet website, showcasing her Business.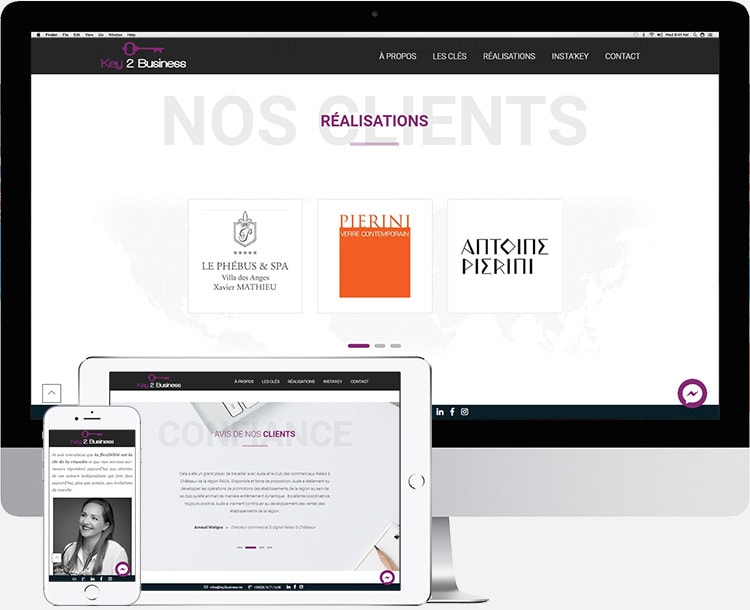 Realized services
CSP France has realized the Key 2 Business Agency's website following the requests and needs of Aude de Coriolis.
Our friendly and precise exchanges allow a personalized result corresponding to Aude's expectations.
Realized services by CSP France for Key 2 business :
Creation of the website on 2018
Key 2 Business – The key to your success
Key 2 Business is an advice and support company specialized in Hotel Restaurants and working for the Luxury properties.
The proposed solutions aim to support the establishment in its development deploying tailored, regular or more punctual actions. They are strong support in your marketing, the creation of your business action Plan and the creation of your budget, the management of your brand image, drive your E-Reputation, the deployment of a rate strategy performance, the creation of packaged offers and relevant special offers.
Websites - Key 2 Business