Les Armoiries ***
The Armoiries is a 3-star hotel in Valbonne Village, in the heart of the French Riviera. It is located few minutes from the first European Technopolis: Sophia Antipolis and in the middle of an environment suitable to work and relax.
Based in the heart of the nicest village of the French Riviera, the Armoiries is the ideal place to discover the surroundings, the activities and festivities around the city.
We are thankful to the hotel's administration which chose us for the realization of their website.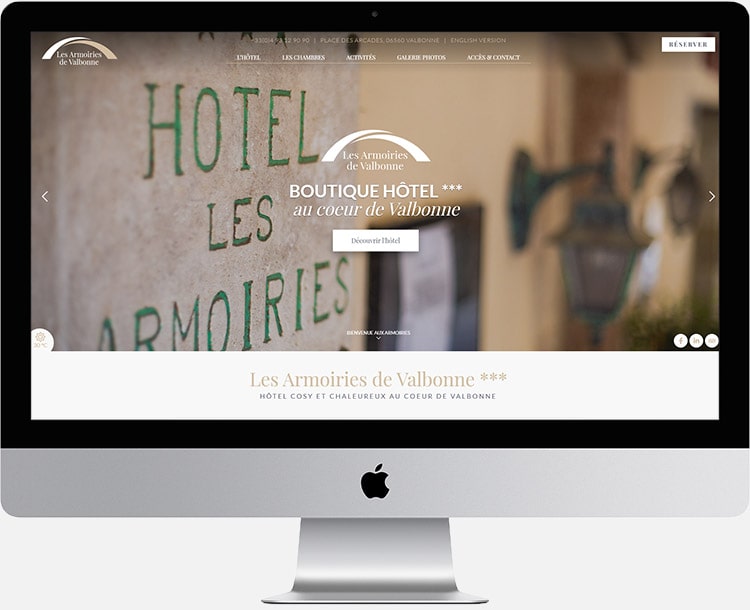 Realized services
Realized services by CSP France for the Armoiries:
Website creation under WordPress in English and French
Design, graphic creation for marketing materials
Armoiries 3-star Hotel
This 3-star hotel in the heart of the French Riviera offers a selection of 17 Provencal classic, deluxe, prestige rooms with all modern conveniences to satisfy its business and tourism clients. The hotel suggests also bars and restaurants around the city.
Similarly, concerning the activities, the Armoiries profit from a privileged localization near typic villages, coastline, mountains, ski resorts to discover both in summer and winter.
Evasion, rest, wellness are the key words of their stays offer in the hotel.
Websites - Les Armoiries ***