A prestigious, preferred partner since 2009
The Chateau de La Chevre d'Or has put its faith in us since 2009, with CSP having installed a complete computer system for this prestigious property.
We work closely alongside Thierry Naidu, who is the host at the property.
Most recently, the Chateau de la Chevre d'Or has entrusted a refresh of its website to us.
Our services in video Photo gallery
Realized services Learn more…
Since several years, CSP France is a real partner everyday.
As much in IT as in web marketing. I recommend this professional and integrated company.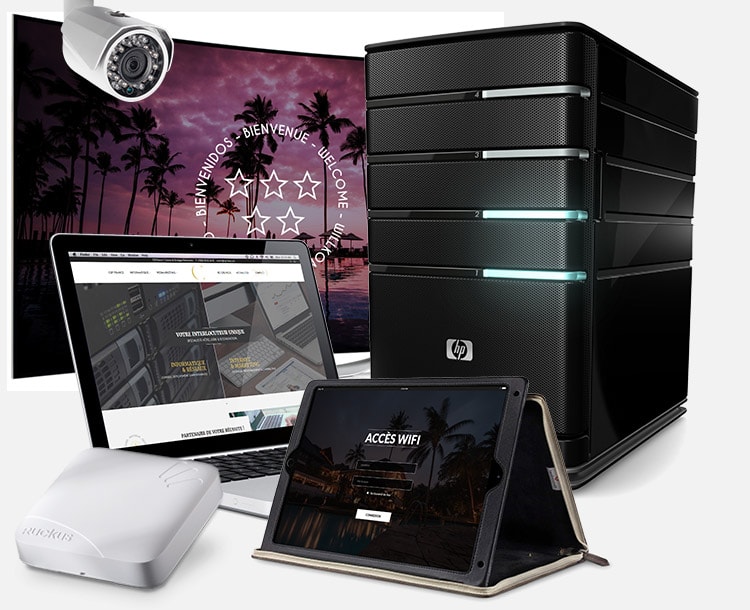 Realized services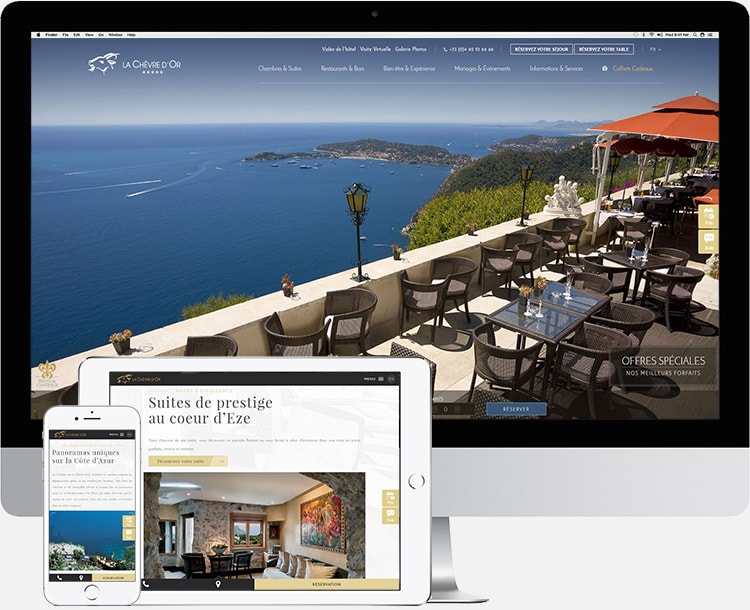 Realized services
La Chevre d'Or, a legendary 5-star hotel on the French Riviera
The five-star rated Chevre d'Or is a legendary hotel on the French Riviera, with a uniquely special location in the medieval village of Eze, at an altitude of 420 m that affords panoramic views that are unique in the South of France, making the property something that absolutely has to be experienced !
Located in the medieval settlement of Eze, between the wide open skies and the Mediterranean Sea, La Chèvre d'Or provides a warm and authentic family ambiance with 30 bedrooms, 6 suites and one panoramic suites.
Restaurants at the Chevre d'Or::
"La Chevre d'Or" two Michelin® starred fine dining restaurant
From April, "Les Remparts" Mediterranean terrace-restaurant
From May, "Le Café du Jardin" casual terrace-restaurant
From May, "Eden" mediterranean restaurant
The Chateau de la Chevre d'Or offers a plethora of luxurious services such as :
Bar and terrace with panoramic views
Private gardens
Heated outdoor jacuzzi and swimming pool with sea views
Fitness room
Massage and cosmetic treatment room
Sun loungers
Meeting room
Valet, luggage and hotel limousine service
24-hour concierge and reception services
Websites - Chateau de la Chevre d'Or 5*