Au Comptoir des sables
This establishment is a French gourmet restaurant located in the heart of the city Juan-les-Pins by the Mediterranean Sea.
The restaurant's leaders of Mariott AC Ambassador hotel have demonstrated their confidence for our work by giving us the responsibility of their website's creations in French and in the English version and we are very grateful to them.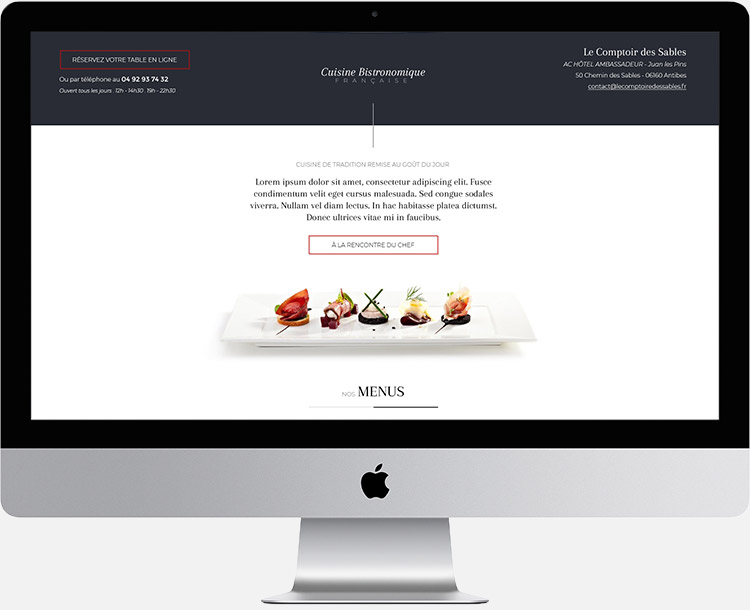 Realized services
CSP France intervened at Comptoir des Sables on :
Website's creation, optimization, internet hosting (French and English) since 2018.
On June 2020, following internal restructuring changes, the site was put on hold.
Au Comptoir des Sables / Michelin Guide Selection
Au Comptoir des Sables is part of Guide Michelin selection, located close to the Mediterranean Sea in Juan-les-Pins. It offers a special moment in a stunning surrounding.
During summer or winter, the Chef Guillaume Winterstein offers a traditional French gastronomic food described by being "subtle and modern", working with seasons products in order to present refined dishes in a convivial and charming setting.